Huge Savings on Loake Footwear!
Loake is one of the most prestigious shoe brands in the world, renowned for crafting the very finest footwear. For a limited time, you can make massive savings on selected items from the Loake range available here at Vareys Town & Country.
Loake Brothers Ltd was founded back in 1880 by brothers William, Thomas and John Loake. Initially working from a humble outbuilding at Thomas's house in Northa­mpton­shire, the very heart of England's shoemaking industry, the brothers quickly established an impressive reputation for creating footwear of absolutely superb quality.
Such was the success of Loake that the brothers decided to build a dedicated factory on Wood Street in Kettering, which remains the company's headquarters to this day. Dubbed 'the Unique Boot Factory', the building has an area of over 20,000 square feet and comfortably accommodates more than 300 staff members.
Over the 140+ years since Loake has been established, the brand has continued to grow and evolve. Loake supplied a range of footwear to the army and navy in both world wars, providing more than 2,500 pairs of boots every week to support the war efforts. In 2007, Loake was granted a Royal Warrant to supply footwear to HRH Queen Elizabeth II.
Constructing Loake boots and shoes is a labour of love, involving the combined skills of 130 workers. With up to 75 individual parts and more than 200 separate operations used to create each shoe, the process of constructing Loake boots can take as long as eight weeks.
Loake shoes incorporate Goodyear-welted soles; a Goodyear welt is a strip of premium leather that runs along the sole's perimeter, imbuing it with unmatched strength and durability. The welts are named after Charles Goodyear Jr., who developed the machinery used in the welting process in 1869.
The selection of Loake footwear currently available at Vareys Town & Country at a specially-discounted price includes:
Entirely made from top-quality leather (uppers, outsoles, insoles and linings), Burford boots are rendered in a rich, deep Tan colour. Though inspired by thoroughly-traditional styling, these superlative boots showcase a more contemporary shape, ideal for the distinguished modern gentleman. Currently available with a £75 price discount.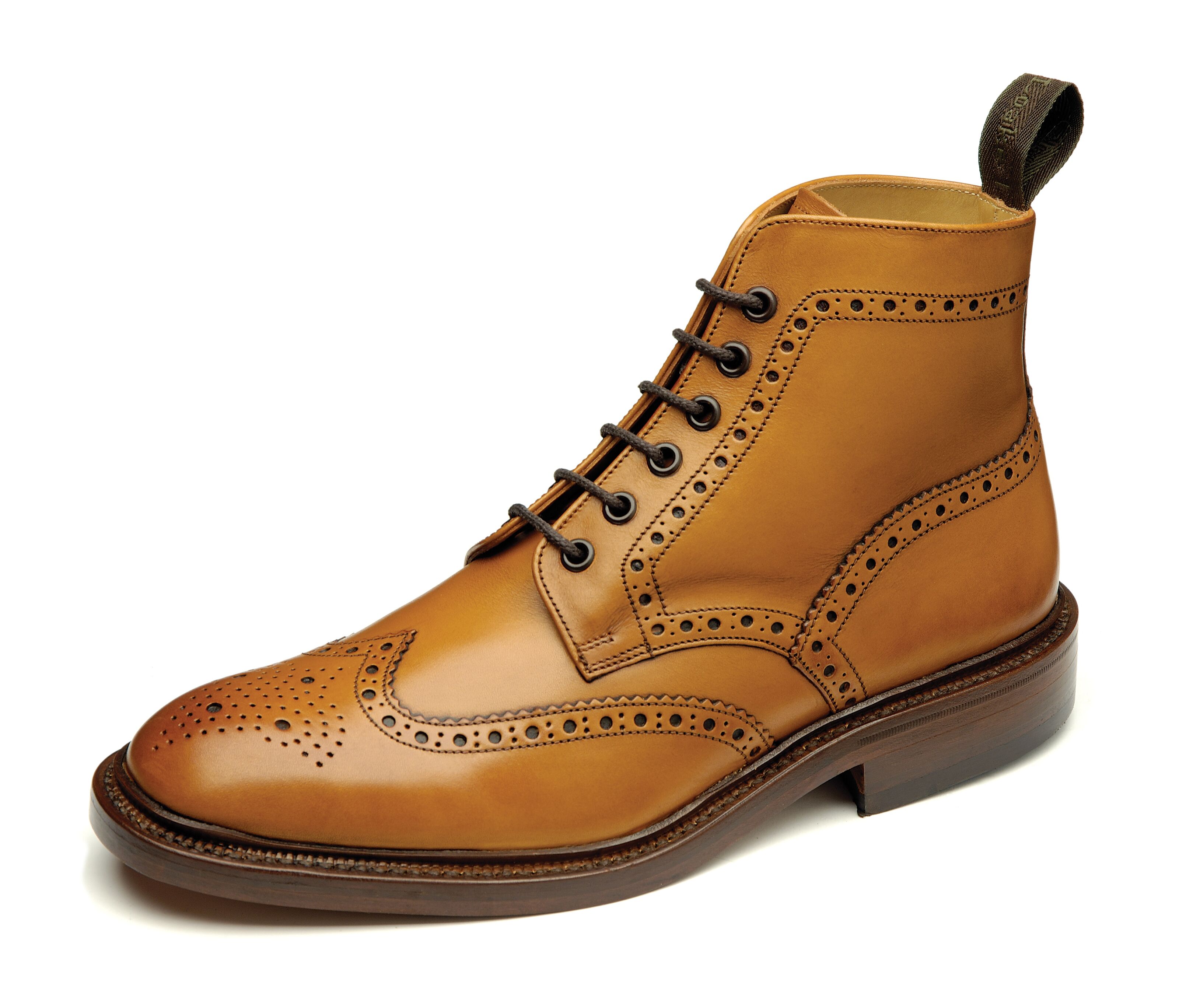 As suggested by the name, these lace-up boots are perfectly suited for wear by those who enjoy long walks through the gorgeous British countryside. Built on commando-style Goodyear-welted soles, the handcrafted boots are made using Loake's 024 last with an F fitting; as this last is more generously sized, the shape of the finished boots allows for thick socks to be worn without any compromise in comfort. Coloured a classic Oxblood Grain, Loake Hiker boots are currently available with a £70 price discount.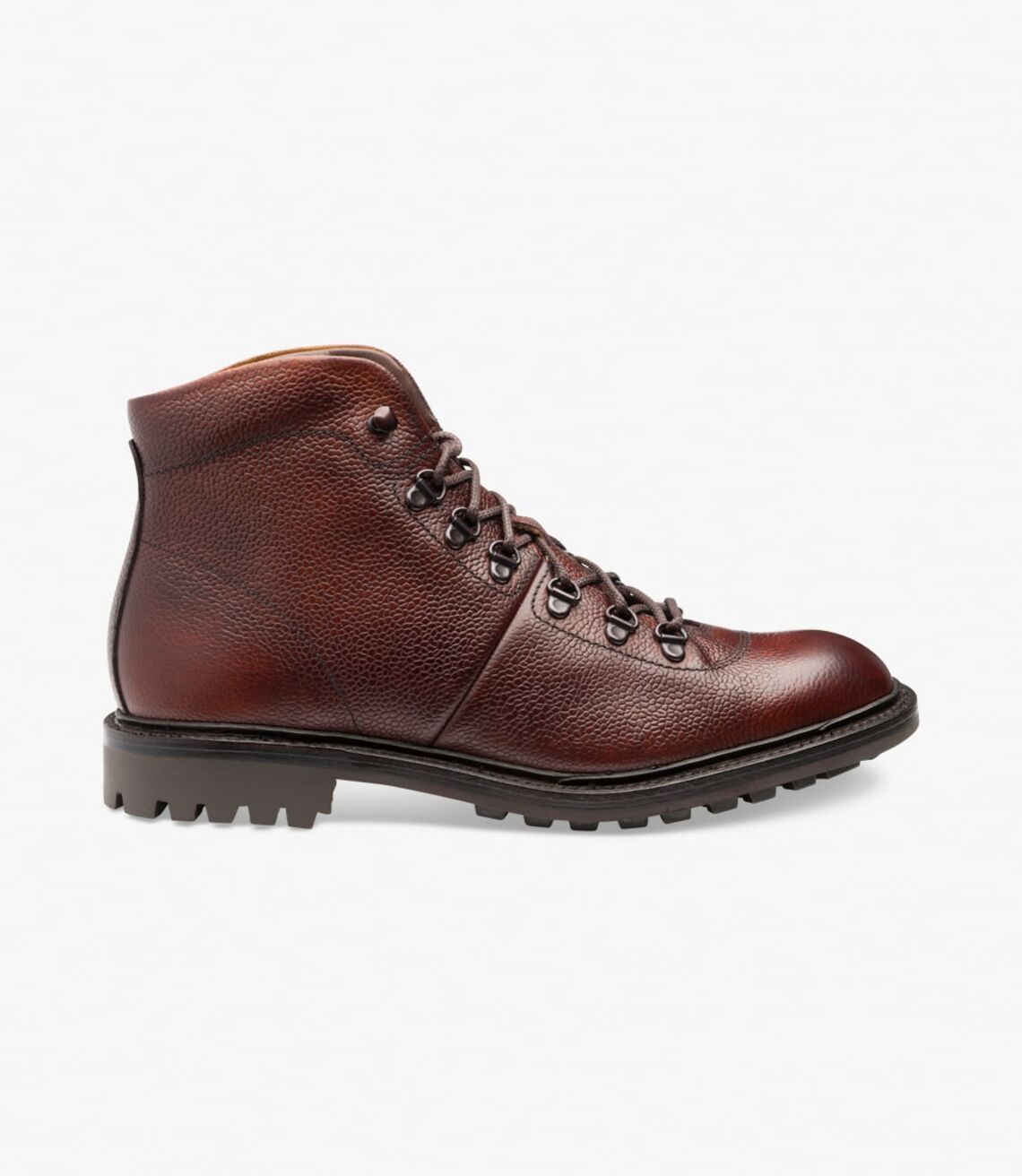 Check out the Vareys Town & Country website to discover our complete collection of Loake footwear.